The University is located 1.5 Km along Kagadi-Hoima Road, Kagadi Town council, Kibaale District in Mid western Uganda.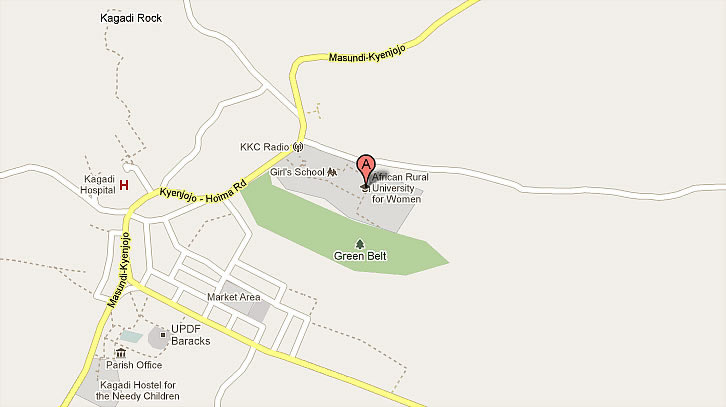 Kagadi is a town in Western Uganda. It is the main commercial center in Kibaale District. However, the district headquarters are located in Kibaale, the district's main political and administrative center.
Location
Kagadi Town is located in Buyaga County, just west of the Fort Portal-Hoima highway, approximately 100 Kilometers (62 Miles) southwest of Hoima, the largest town in the sub-region. Kagadi is also located approximately 262 kilometers (163 miles), by road, west of Kampala, Uganda's capital and largest city. The coordinates of the town are: 00 57 36N, 30 48 00E (Latitude: 0.9600; Longitude: 30.8000E).
Population
In 2008, the Uganda Bureau of Statistics (UBOS) estimated the population of Kagadi at 18,500. The estimated growth rate of the population in kagadi is 4.0% annually. In 2011, UBOS estimated the mid-year population of kagadi at 21,600.