Inclusion is key to implementation of  Development Programs-Dr. Mwalimu Musheshe Ashoka fellow
January 21, 2021
2023-07-07 12:22
Inclusion is key to implementation of  Development Programs-Dr. Mwalimu Musheshe Ashoka fellow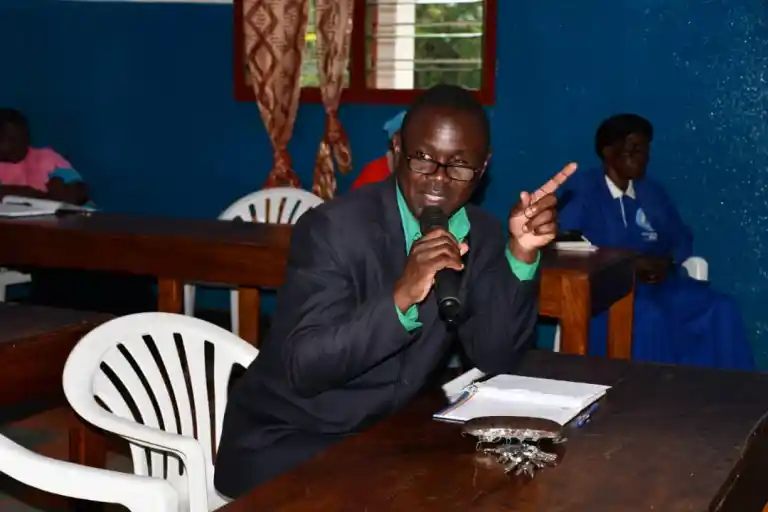 Inclusion is key to implementation of  Development Programs-Dr. Mwalimu Musheshe Ashoka fellow
The Vice Chancellor of African Rural University, Dr. Mwalimu Musheshe  has stressed the importance of inclusion in  every programme aimed at  transforming citizenry  life . He  made the  remarks  at Centre for Reflection in response to findings from Young African Works that highlighted the laxity of Persons with Disability in engaging in Development Programs over Exploitation
In this morning event, Phiona Atugonza, an epi-centre manager under the Young African Works presented the achievements of the program
According to Atugonza's presentation about the Program's work in  Kyankwazi District , a total of 700 young people have enrolled in the Young African Program, with 120 of them focusing on Construction, Tourism, and Agriculture. Notably, 233 graduates have successfully transitioned to work in various sectors, and 276 graduates have been assessed by the Department of Industrial Training (DIT). In September 2022, 195 young people successfully graduated from the program.
One of the key findings of the program is that agribusiness practitioners have seen significant growth, indicating that the training provided by the Young African  Works is impacting young people acquire the necessary skills to excel in the field of agriculture.
However, the program has also faced challenges, such as some graduates not receiving their DIT certificates, trainees registering for more than one occupation, and low turnout during planting seasons. Another concerning issue highlighted in the presentation is the low participation of persons with disabilities (PWDs) due to exploitation by different non-governmental organizations (NGOs). Only 5% of the program's graduates are PWDs, indicating a need for further efforts to ensure inclusivity and accessibility for young people with disabilities.
The Program target is  to train 3500 young people to enable them to gain fulfilling work and earn 1000 USD annually.